Morrisville Local Tree Service


Tree Service And Tree Removal In Morrisville
Are you looking for fully-insured, expert tree services in Morrisville, NC? Look no further than the Morrisville tree service experts at Blackhawk Tree Services. We have decades of experience with tree pruning, stump grinding, and emergency tree removal. Whether you have dead branches hanging in your trees or limbs touching your home, our tree removal experts can carefully remove the offending branches and limbs to ensure maximum health and safety of your loved ones when they are outside in your yard. Call or email today for a free estimate for any of our tree services!
Morrisville Tree Pruning Service
While trees may not need as much maintenance as other parts of your landscaping, they do need the occasional pruning and trimming. Blackhawk Tree Services offer tree pruning in Morrisville and nearby areas, including Cary, Holly Springs, and Apex. We will work with homeowners and businessowners to prune back trees for safety and aesthetics. Whether you need to have some dead limbs removed, low hanging branches cut off, or your trees shaped up so they look better, our team is here for you. We have ISA-certified arborists on staff who will work with you to get the results you want while keeping your trees healthy and making your property as safe as possible. We also serve Raleigh, Fuquay-Varina,  Cary, Apex, and Holly Springs areas.
Morrisville Tree Removal Service
If a tree has died or has roots that have got into your foundation, the only solution may be to have it removed. Blackhawk Tree Services handles tree removal in Morrisville, Raleigh, Apex, and other surrounding areas. Our team has years of experience with removing trees, and we will make certain the removal is done as quickly and with as little damage to your property as possible. Whether you need a healthy tree removed to make space for something else or want a dead or dying tree taken out before it could potentially fall on your home, we can take care of it.
Stump Grinding & Removal Service in Morrisville, NC
If you are in need of stump grinding in Morrisville or the surrounding areas, Blackhawk Tree Services is just a call away. Our team will remove or grind down any tree stump, leaving the space free for you to use however you see fit. We have experience with everything from stumps located in difficult to access areas to those that still have very long, deep roots. Our team of certified arborists brings powerful tools and equipment to each job that makes removing even the most difficult stumps easy. In addition to our efficient and timely response to all our jobs, we also treat every property we work on as if it were our own, and we are very careful to leave no damage or cause any other issues.
Morrisville Tree Health & Risk Assessments
The health of your trees is important. When a tree becomes sick, it can spread that sickness to your other trees. As they die, tree limbs can fall onto your home or your vehicle. They become a safety hazard. Blackhawk Tree Services has experts in tree health and risk assessment in Morrisville who can diagnose a wide number of tree issues. Whether it's an insect infestation, a tree disease, or rotting roots, we will determine the issue and assess the risks to you and your property. From there, we can suggest a course of treatment and provide those services. Sometimes, this is as simple as removing dead limbs or applying an insect treatment. Other times, it means removing the tree. No matter what the issue and treatment, we will do everything we can to save your tree's health.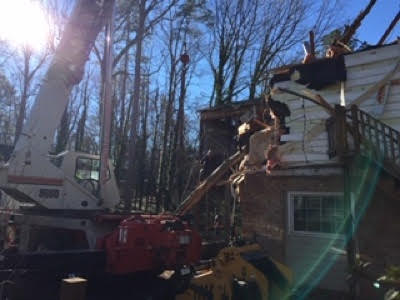 Emergency Tree Removal in Morrisville, NC
Trees can live for decades, but they can come crashing down in a hurricane, tornado, or other heavy storm. When you have a tree that comes down in your yard or on your home, you need it taken care of as quickly as possible. Blackhawk Tree Services offers emergency tree removal in Morrisville, Raleigh, Holly Springs, and other nearby towns. We're available 365 days a year, 24 hours a day. As soon as a disaster hits that takes down a tree or large limbs, give us a call. We will get you scheduled as soon as we can, plus we will work with your insurance directly to take care of billing.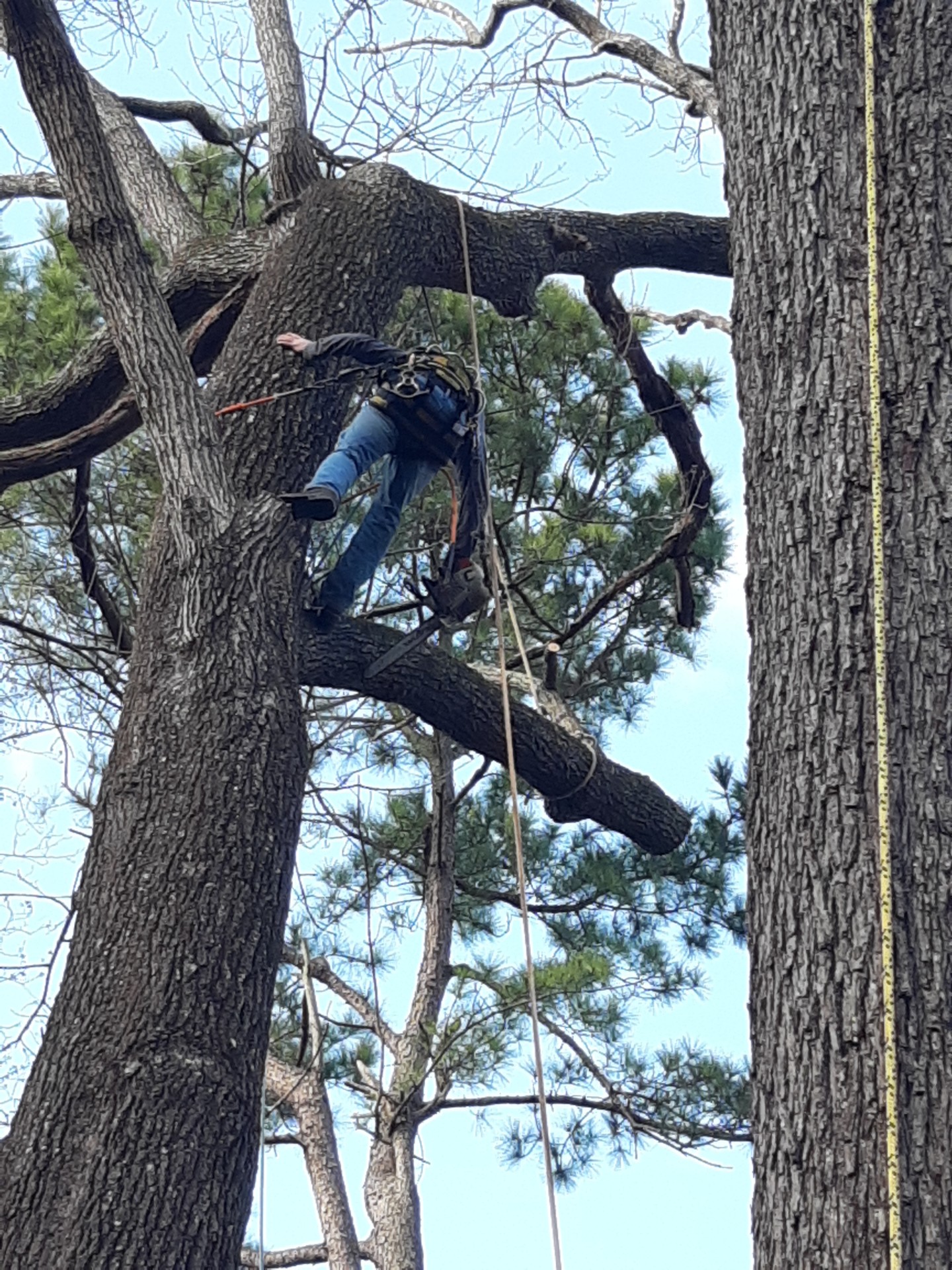 Commercial Tree Trimming & Removal Service
In addition to providing services to residential customers, Blackhawk Tree Services also assists local businesses with all of their tree trimming, removal, and other needs. We offer our commercial tree services in Morrisville, Apex, Raleigh, Cary, and other cities in the NC Triangle. Our company is fully licensed and insured, and we have over forty years of experience in tree health and handling. We're available for one-time tree removal or stump grinding, or we can set up a regular schedule for tree pruning and risk assessment. Regardless of your needs, we can meet this while providing outstanding customer service and value.
Morrisville Local Tree Service


Protecting Your Property
Tree services can cover a wide range of options for a home or business owner, from prevention of harmful insect or disease infestation, or preventative tree removal, or tree pruning. Call or email Blackhawk Tree Services today for our experts to assess your Morrisville tree service needs and schedule a free estimate!