Cary Local Tree Service


Tree Service And Tree Removal In Cary
Blackhawk Tree Services has decades of experience with helping business owners and residents of Cary with their Cary tree service, tree removal, stump grinding, and tree pruning needs. We can help you assess the health of your trees, give you advice on which trees need pruning or removal, and help determine if any trees pose safety hazards for your loved ones or your property. Whether you need emergency tree removal or tree trimming to beautify your Cary property, call us today to get a free estimate.
Cary Tree Pruning Service
If you don't have your trees in Cary, NC, cut back regularly, it can lead to a number of issues. The branches could grow into your utility lines, which can be very dangerous. High winds or other storms could bring these limbs down, taking your lines with them. This can even pull the utility boxes off of your home. Another reason to prune your trees is to protect your roof. Again, a storm could bring limbs down and damage your home. Our team of experts will evaluate your trees and make recommendations based on your safety, the health of the tree, and even the overall aesthetics of your yard. Whether you simply want some dead limbs cut away or need your trees pruned for safety, we'll take care of it. We also serve Raleigh, Fuquay-Varina, Morrisville, Apex, and Holly Springs areas.
Cary Tree Removal Service
Do you have a tree that you simply need to have removed? There could be a number of different reasons why you need someone who is experienced in tree removal in Cary to assist you in this task. A tree could be dying, or it could pose a danger to your foundation or your plumbing. Trees can outgrow the space you planted them in, leaving you with no choice but to have them removed. The team here at Blackhawk Tree Services has more than 40 years' experience dealing with tree removal and other related tasks. We will quickly and safely remove any trees in Cary or the surrounding area.
Stump Grinding & Removal Service in Cary, NC
If you've had a tree cut down but the stump removed, you know what kind of hazard or annoyance it is. You have to mow around it, and it can be an eyesore. Tree stumps can also prevent you from putting in a patio, shed, or other structure. Here at Blackhawk Tree Services, we have the tools needed to grind down stumps or remove them completely. We will carefully remove the stump while keeping an eye on the rest of your property to prevent damage, and when we're finished, your yard will look better than ever. If you're in need of stump grinding in Cary, NC, and want a trustworthy, budget-friendly team, we're here for you.
Tree Health & Risk Assessments in Cary
Trees face a number of health-related issues, including pests, disease, root rot, and much more. When a limb dies, the issue could be limited to that limb, but some conditions eventually make their way into the trunk and down to the roots, killing the tree. Some diseases and infestations can pass from tree to tree, damaging or killing them all. Blackhawk Tree Services provides tree health and risk assessments in Cary and the surrounding areas so you know exactly what you're dealing with. Our team of ISA-certified arborists will provide you with a detailed evaluation of your trees' health so you can decide what needs to be done.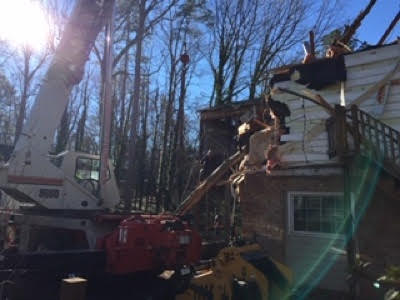 Emergency Tree Removal in Cary
Tornados, storms, hail, hurricanes, and other unexpected issues can result in trees falling on your home, your vehicles, your fence, or even your power lines. When this happens, you can't wait for standard tree removal services—you need help right away. Blackhawk Tree Services offers emergency tree removal in Cary, NC, and the nearby neighborhoods. We're available 24/7/365, so when something unexpected takes down one of your trees, you can rest easy knowing we're here for you. We even work with homeowners' insurance and other insurance policies and providers to ensure you get the service you need without breaking the bank.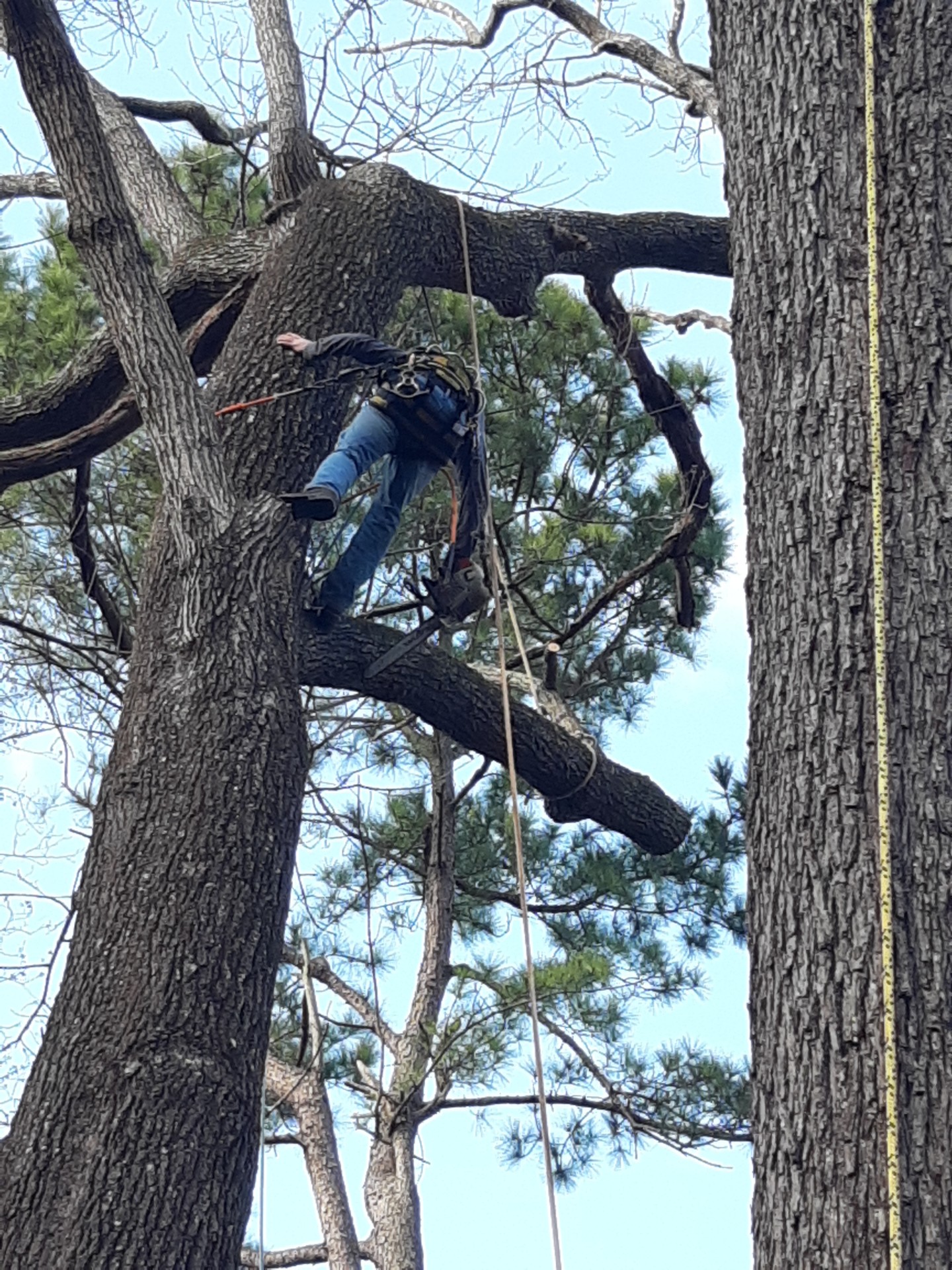 Commercial Tree Trimming & Removal Service in Cary
In addition to providing residents with tree pruning, removal, and other services, Blackhawk also offers commercial tree services in Cary and nearby areas. We work with a wide number of businesses to prune, shape, and even remove trees when necessary. We are fully insured and licensed, and we have over 40 years of experience in the industry. Our team is here to assist you with all of your commercial tree services, whether you're looking for someone to handle a one-time emergency removal or want a partner who will assess your trees regularly and provide services throughout the year. Blackhawk Tree Services offers everything a commercial business needs at a great value.
Cary Local Tree Service


Protecting Your Property
We can give you peace of mind with our fully-insured expert tree services in Cary, NC. Blackhawk has decades of experience with tree removal, stump grinding, and other tree services in Cary, so call or email the Cary tree service experts today!