Holly Springs Local Tree Service


Tree Service And Tree Removal In Holly Springs
A business or property owner can need tree services for a variety of reasons, such as storm damage, diseased or infested trees, or simply pruning. Holly Springs tree service should be performed by professional, fully-insured tree service companies like Blackhawk Tree Services. Call or email us today to schedule a free estimate so we can help you with your tree services!
Holly Springs Tree Pruning Service
Tree pruning can be a lot of work, especially if you don't have the tall ladders, saws, and other equipment necessary. That's where we come in. Our team of experts can handle all of your tree pruning in Holly Springs. We have years of experience in pruning trees for safety, aesthetics, health, and any combination of the three. Whether you want to protect your property from falling limbs or are looking to improve your trees' looks and health, we're here for you. Think you have some limbs that could fall on your home? Need an expert's opinion on whether or not your tree is dying? Our ISA-certified tree specialists are waiting for your call. We also serve Raleigh, Fuquay-Varina, Morrisville, Cary, and Apex areas.
Holly Springs Tree Removal Service
There are times when the only solution to a problem with a tree is to remove that tree. Sometimes this is because the tree has died or is dying from an infestation or other issue. Other times, the tree is in the way of a backyard project such as putting in a new patio, storage shed, or a pool. Regardless of why you need it done, Blackhawk Tree Services can help you with any tree removal in Holly Springs. Our team has over four decades of experience in using techniques such as sectioning and felling to safely and effectively remove trees. We can even bring a large crane when necessary. No matter what it takes, we will remove the tree while leaving the rest of your yard untouched.
Holly Springs Stump Grinding & Removal Service
If you have a stump left over from where a tree was cut down and you want it removed, Blackhawk Tree Services can take care of it for you. We are one of the top stump removal and grinding services in the NC Triangle. Our team has worked with homeowners and commercial businesses to remove stumps in Holly Springs for over four decades. With top-of-the-line equipment and a dedication to excellence, we will find ways to remove even the most stubborn stump. No matter where it is or what challenges it presents, we will grind it down or remove it without damaging your yard or other parts of your property.
Tree Health & Risk Assessments in Holly Springs
There are a number of issues that can affect a tree's health, including damage from storms, rot, insects, and various diseases. When this happens, the entire tree can eventually die, plus some of these issues can be passed along to other trees. The team at Blackhawk Tree Services can assist you with tree health assessments in Holly Springs and the NC Triangle. We have ISA-certified arborists on staff who are very familiar with the different illnesses and infestations that can affect trees. In addition to evaluating your trees' health, we can also provide you with a risk assessment that lets you understand how a dying tree can affect your safety and the rest of your property.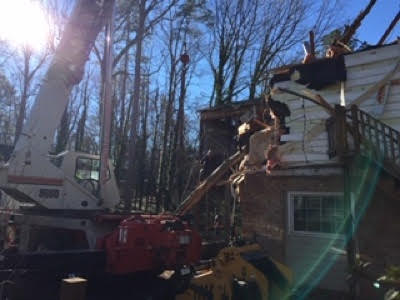 Holly Springs Emergency Tree Removal
If you have had a tree come down due to high winds or other issues, you need to have it removed right away. The tree may have landed on your home, a shed, or even your car, and the longer it remains there, the more damage it may cause. Blackhawk Tree Services is available 24 hours a day, 365 days a year for emergency tree removal in Holly Springs, NC, and the nearby areas. We take all emergency calls seriously and will quickly dispatch a capable team to remove the downed tree. Don't hesitate to give us a call when you have an emergency.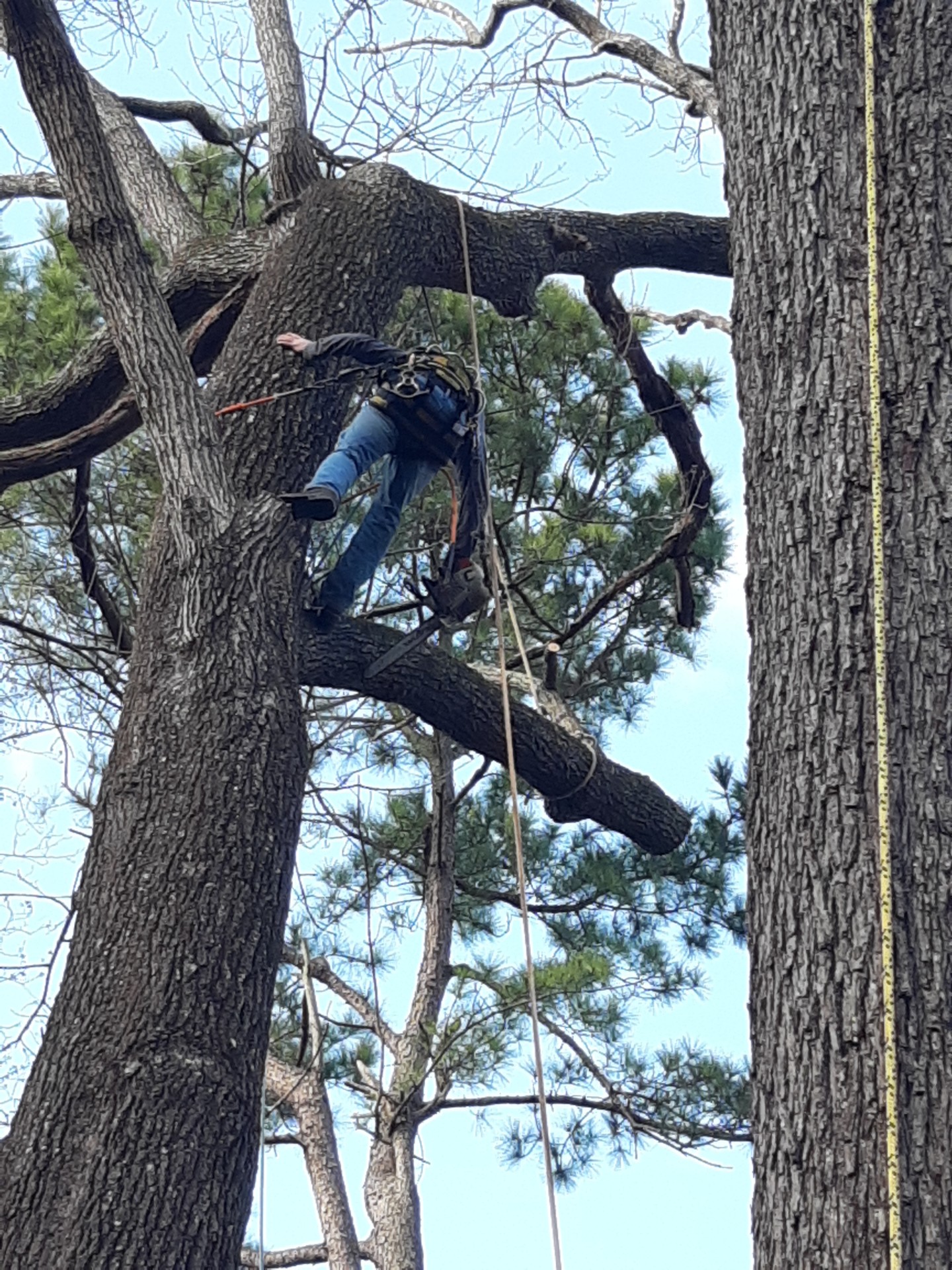 Commercial Tree Trimming & Removal Service
Blackhawk Tree Services works closely with many businesses in the Holly Springs area to provide commercial tree services. These services include tree pruning, removal, and emergency services. We also assist in improving the aesthetics of your trees, something we know is often an important part of a business's overall brand. If you are in need of commercial tree services in Holly Springs, we want to partner with you for all of your needs. Our team is available on an as-needed basis or on a regular schedule, whichever you need. We are fully licensed and insured as well. Let us put our over four decades of experience to work for you.
Holly Springs Local Tree Service


Protecting Your Property
Are you looking for a Holly Springs tree service company with decades of experience? Blackhawk Tree Services is fully-insured with several team members with decades of experience with tree pruning, tree removal, stump grinding, and several other tree service options. We can help assess diseased or infested trees, dangers some trees may pose to loves ones or your property, or pruning trees for better looks. Call or email today for a free estimate!