Apex Local Tree Service


Tree Service And Tree Removal In Apex
Blackhawk Tree Services has decades of experience with helping business owners and residents of Apex with their Apex tree service, tree removal, stump grinding, and tree pruning needs. We can help you assess the health of your trees, give you advice on which trees need pruning or removal, and help determine if any trees pose safety hazards for your loved ones or your property. Whether you need emergency tree removal or tree trimming to beautify your Apex property, call us today to get a free estimate.
Apex Tree Pruning Service
Are you trees in need of a little TLC? If so, you've come to the right place. Our team of tree experts can assist you with all of your tree trimming needs in Apex. We have years of experience in tree care, and we can help remove dead lines, limbs that are in danger of falling on your property, and more. If you need thinning, deadwooding, tree limb removal, or any other pruning services in Apex, let Blackhawk serves as our one-stop professional partner. Whether you need us to come in to clean dead limbs out of your trees, want to improve the overall aesthetics of your property, or need to get overgrown trees under control, we're here for you. We also serve Raleigh, Fuquay-Varina, Morrisville, Cary, and Holly Springs areas.
Apex Tree Removal Service
Is there a tree that has roots burrowing down under your foundation, patio, or driveway? Have a dead tree that you're concerned may fall on your home? Want to put in a shed or a pool in your backyard, but there's a tree in the way? No matter what the reason, Blackhawk Tree Services can take care of any tree removal in Apex, NC. Our team of experienced arborists has decades of experience carefully removing trees using techniques such as sectioning, manual felling, and even using a crane. If you need to have a tree removed from your property, give us a call. We will take care of it in a quick and cost-effective manner.
Stump Grinding & Removal Service in Apex, NC
When trees are cut down by homeowners or other non-professionals, they often leave behind the stump. This can cause a number of issues down the line, especially if the stump has deep roots or is in an inconvenient place. Blackhawk Tree Services has years of experience in stump grinding and stump removal in Apex, NC, and the surrounding areas. If you have a stump, no matter where it's located or how deep its roots are, that you want removed, we can take care of it. Our team will quickly and efficiently remove the stump or grind it down without damaging the surrounding area. When we leave, it will be as if the stump never existed.
Tree Health & Risk Assessments in Apex
Do you have a tree that's looking a little worse for wear? If so, it may have an insect infestation or suffering from a blight. There are a number of different diseases that affect trees in addition to other types of damage that can have an impact on their health. If you've noticed some of your trees appear to be less than healthy, contact the arborists at Blackhawk Tree Services. Our ISA-certified team has conducted many tree health and risk assessments in Apex, NC, and the nearby areas. We will determine what's wrong with your trees and how the issue will impact the health of your other trees and the overall safety of your property. Don't wait—if a tree comes down, it can do a lot of damage.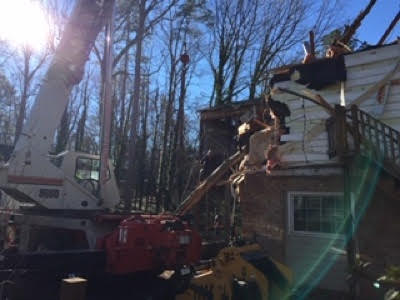 Emergency Tree Removal in Apex
When a hurricane, storm, or other disaster hits, it can damage or even knock down even large trees. This can lead to damage to your home and your property. When that occurs, you need reliable emergency tree removal services you can count on. The team here at Blackhawk Tree Services is available 24/7/365 for all of your emergency needs. We provide these emergency tree removal services in Apex and the greater Raleigh area. Whether it's a large branch that has fallen on your home or an entire tree that was knocked over, you can count on us to arrive quickly and work efficiently. We will also talk to your homeowner's insurance company for you.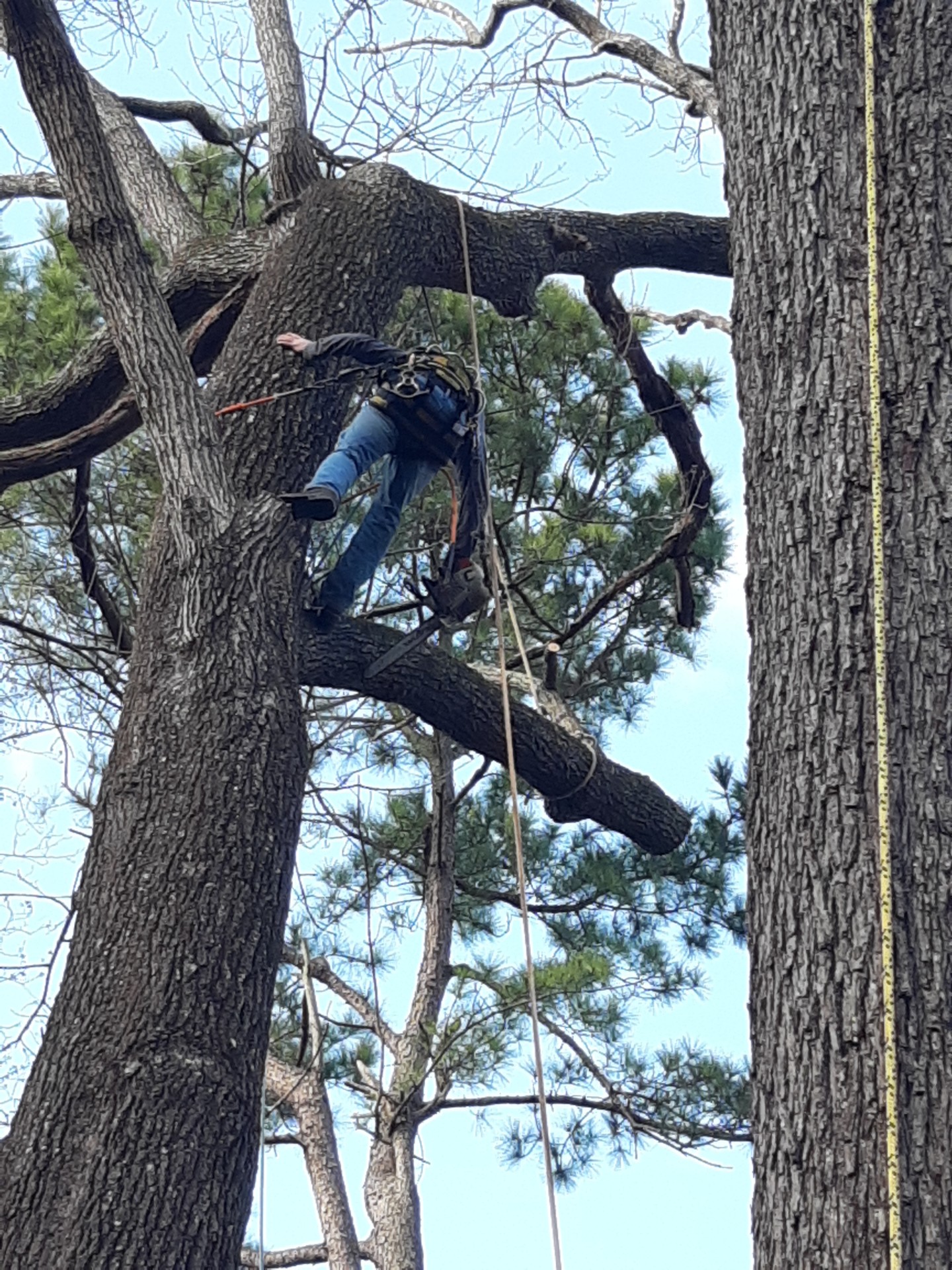 Commercial Tree Trimming & Removal Service in Apex
Blackhawk Tree Services works with businesses in Raleigh and the nearby NC Triangle to ensure that their trees are healthy and that there is little to no risk of any injury caused by falling limbs or trees. Our commercial tree services in Apex include pruning, shaping, deadlimbing, stump removal, and many other services. We even provide a risk assessment so you know what could occur should your trees be damaged by infection, disease, or storms. We are a fully insured and licensed company that has years of experience in commercial tree services. We will work closely with you to ensure that your trees are taken care of, no matter what you need.
Apex Local Tree Service


Protecting Your Property
We can give you peace of mind with our fully-insured expert tree services in Apex, NC. Blackhawk has decades of experience with tree removal, stump grinding, and other tree services in Apex, so call or email the Apex tree service experts today!