Tree Service in The Raleigh Triangle Area


Expert Tree Services In Apex
Importance of Proper Tree Care
Regular tree maintenance is beneficial not only for curb appeal and property value but also for property damage prevention and safety mitigation. Regular pruning done correctly can encourage healthy tree growth and increase production of flowers and fruits. Trees can do more damage than people realize. Hazardous trees often go unnoticed, dead or cracked branches can easily fall on structures, cars and people. A proactive approach to maintaining your trees whether commercial or residential can help you save time and money in the long run.
Benefits of Hiring a Professional Arborist in Apex
Trimming and cutting trees can be a dangerous job. A professional ISA-Certified Arborist has been thoroughly trained to know which branches to cut and how to cut them keeping everyone's safety at the forefront. Professionals have the experience needed to remove trees and tree stumps quickly and efficiently. Hiring a professional tree service company ensures a safe and timely done job.
Blackhawk Tree Services is your local professional tree services company. Our fully insured company and team of highly trained and experienced arborists boasts decades of tree services. We specialize in several tree services including: tree pruning, planned tree removal, stump grinding & removal, emergency tree removal and more.
Call your local Apex professional tree service team for a free estimate!
Apex Tree Pruning Service
Tree pruning is an essential part of any landscape, whether residential or commercial. While keeping trees trimmed is aesthetically pleasing, it also promotes a healthier and safer tree. Tree branches that hang over your home (buildings), utility lines, driveways (other parking zones) are a potential hazard. Heavy storms with strong winds can cause these branches to break and damage your property. A proactive approach in maintaining your trees to help prevent unwanted and costly property damage. Knowing what to look for and how to safely cut tree branches is only half the battle, you also need the proper equipment: ladders, pruning loppers, pruning shears, chainsaws, wood chipper (or other method of clearing removed branches). Pruning your trees this season is easy with Blackhawk Tree Services. We also serve Raleigh, Fuquay-Varina, Morrisville, Cary, and Holly Springs areas.
Apex Tree Removal Service
Sometimes pruning or trimming a tree is not enough and full removal is the best solution. Every tree removal is different and varies depending on how large or how old the tree is. The surrounding environment around the tree also needs to be considered. Trees need to be removed safely without causing any unnecessary property damage. At Blackhawk we make use of cost- effective safe means including sectioning and manual feeling. Whether it's a healthy tree that has its roots in your foundation or a dead tree that's threatening to fall, we will handle the removal with care.
Stump Grinding & Removal Service in Apex, NC
We are one of the top stump removal and grinding services in the NC Triangle. Our team has worked with homeowners and commercial businesses to remove stumps for over four decades. With top-of-the-line equipment and a dedication to excellence, we are able to remove even the most stubborn stump. No matter its location or what challenges it presents, we will grind it down or remove it without damaging your yard or your property.
Tree Health & Risk Assessments in Apex
Blackhawk Tree Services can identify various rot issues, blights, signs of infestations, dying trees and other issues related to tree health. We can also perform risk assessments on your trees to identify potential hazards and ways to mitigate them. Our ISA-certified arborists have years of experience in identifying risks to both your trees and your property. Whether you want to save a tree that is potentially sick or want to know which trees could fall on your home, we can help.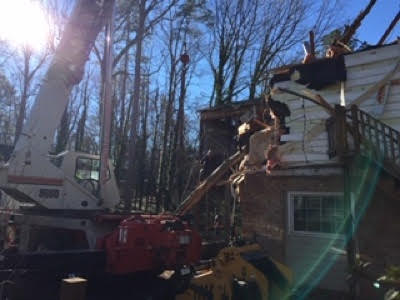 Emergency Tree Removal in Apex
Planned tree removal is ideal, but not always the case. Mother Nature at times, will make that decision for you. When trees are brought down from a weather related disaster such as a hurricane, tornado or lightning strike, removal of those trees becomes an emergency. Blackhawk offers 24h emergency tree removal services. Any day, any time, we can be there to support you working quickly and efficiently to remove the fallen trees. Rest easy knowing that Blackhawk Tree Services will work hand in hand with your homeowner's insurance, it's one less thing to worry about.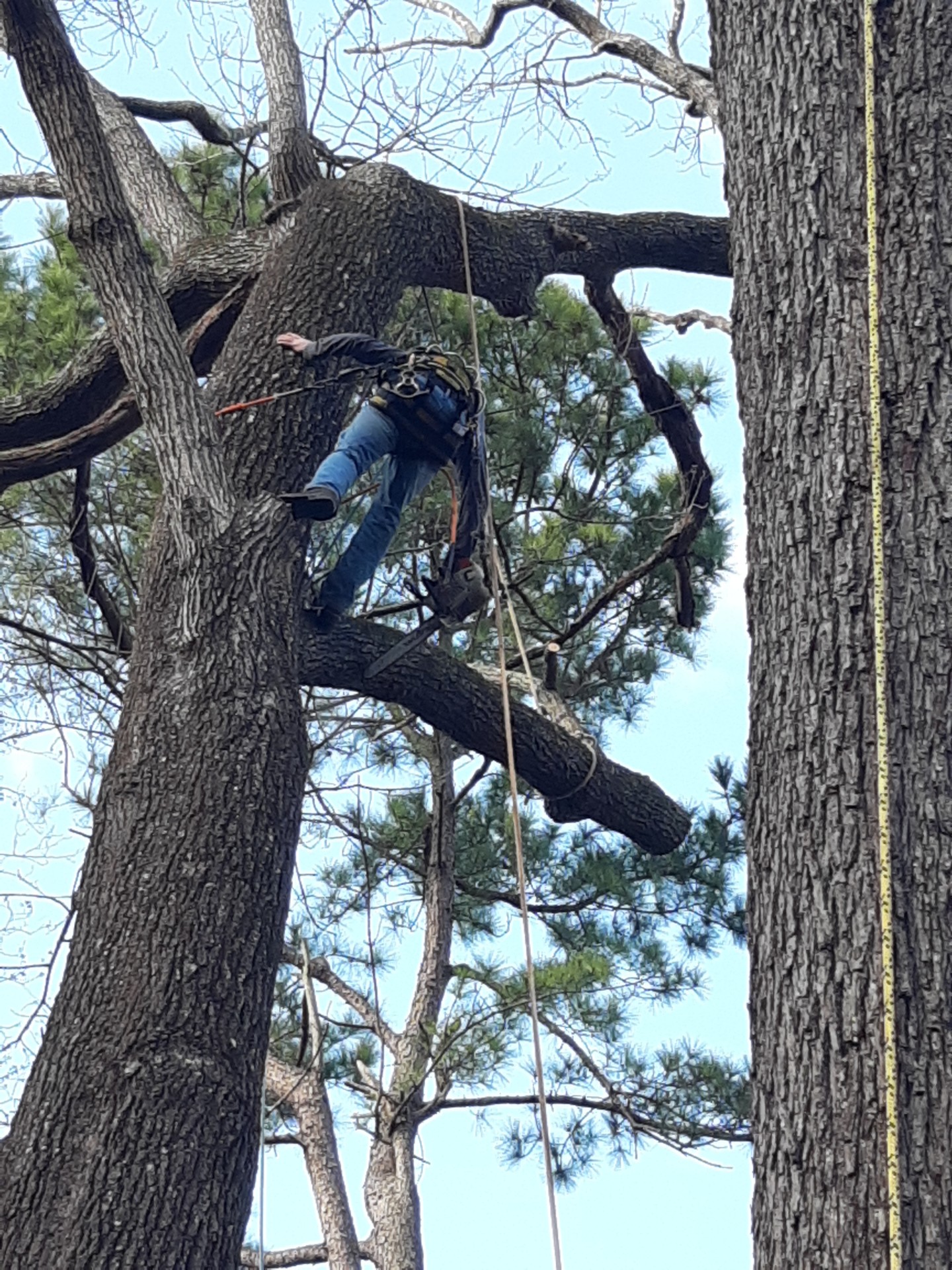 Commercial Tree Trimming & Removal Service in Apex
Our team has over 40 years of experience in tree pruning, tree removal, stump and grinding removal and other related services in the Triangle area. We are fully insured and ISA certified for commercial tree services whether routine tree maintenance or emergency tree removal services.  We can assist you in assessing the risks to your business and customers, as well as creating safety plans to mitigate that risk, and much more.
Apex Local Tree Service


Protecting Your Property
Trees are an essential part of any property, providing shade for family  gatherings and enhancing your curb appeal. Rest easy when you hire Blackhawk Tree Service for your tree service needs; the best local tree care and tree removal services in the triangle area. Our fully insured arborists take extra care to keep your home and property safe from damaged or diseased trees. Call or message us today to schedule a free Apex residential or commercial tree service estimate!